Dodgeball Festival Runners-Up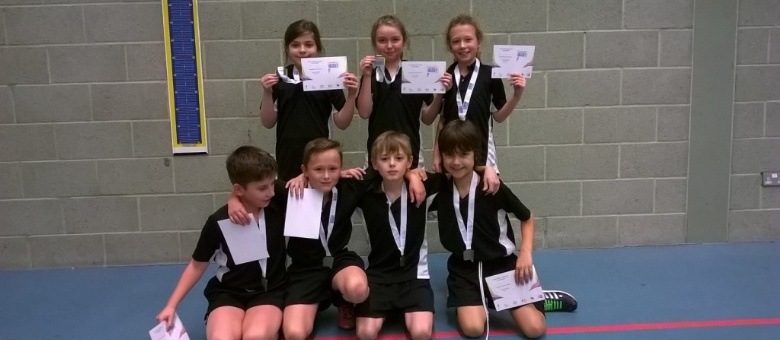 Proud Runners-Up at their first dodgeball tournament
The festival was the first to be held at the John Wallis Academy with 10 primary schools taking part. The children, from years four and five, had never played the sport before and their only practice was a short 'Introduction to Dodgeball' session run by an experienced coach before the play-offs began.
Each team had to include 3 boys and 3 girls, so the girls had to play all 10 games while the boys rotated as reserve. They played incredibly well losing only 2 of their matches and were very proud to come home with their medals and certificates.
Well done Bobby, James, Mason, Joshua, Olivia, Amelia and Olivia!