Ashford Schools Maths Competition Winners!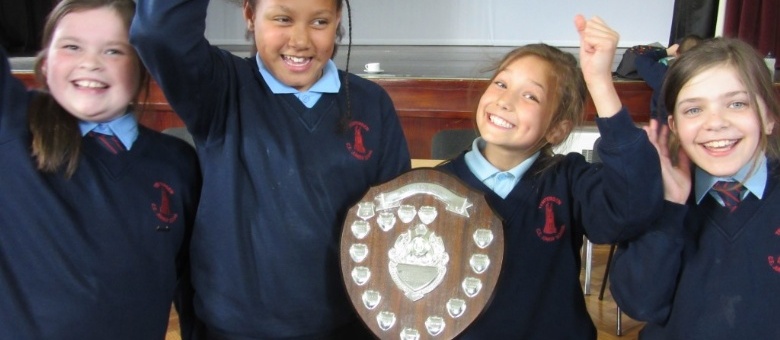 Celebrations as Tenterden come home with 1st and 2nd place
The Year 5 Ashford School Maths Competition was held on Tuesday 28th April. We entered two teams of four (A and B teams) to the competition where the children have to work as a group to answer word problems in 25 minutes. They answer one question and take it to a "marker" who gives them a new question if they've answered correctly or sends them back if they've got it wrong.
There were 32 teams from sixteen schools in the Ashford area; our B team came first with 55 points and our A team came joint second with 40 points, although had they been allowed the answer they gave as the timer hit zero, they would have had second place outright!
Obviously, we're very proud of both teams.