May Day Celebrations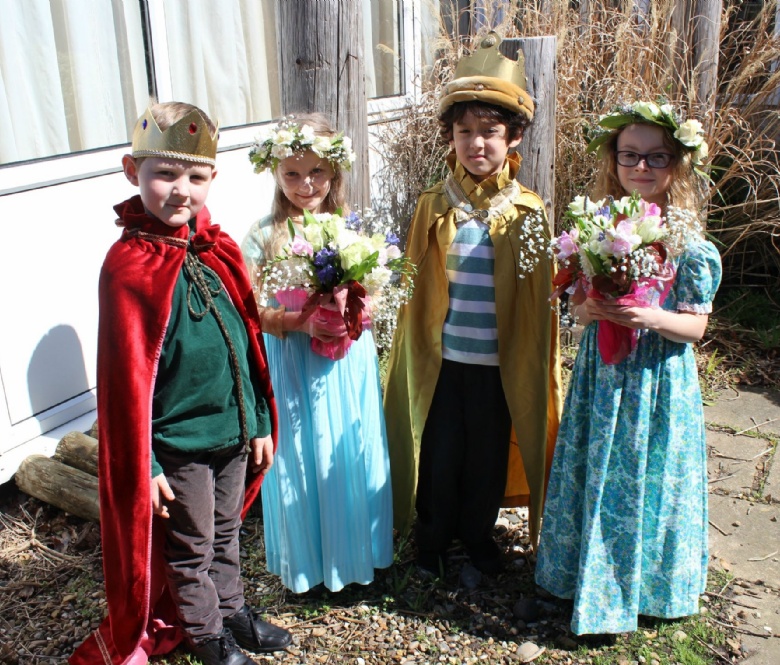 In a week of rain our May Day celebrations had the sun shining for us. Although the cold and wind prevented us from dancing outside, the children put on a performance full of warm smiles.
EYFS's Aldrin and Sharman classes danced around the Maypole, singing to Lou-by Lou and Fiddle Dee Dee. Year One danced an uplifting folk dance full of turns and dosey doe's! Year Two performed traditional may pole dances, lacing the ribbons and skipping around with great skill.
Our May Queen and King and their attendants the May Princess and May Prince had a wonderful time, waving at their subjects who thoroughly enjoyed performing for them.
More photos of the occasion can be seen in the gallery.