Resident in our Bird Box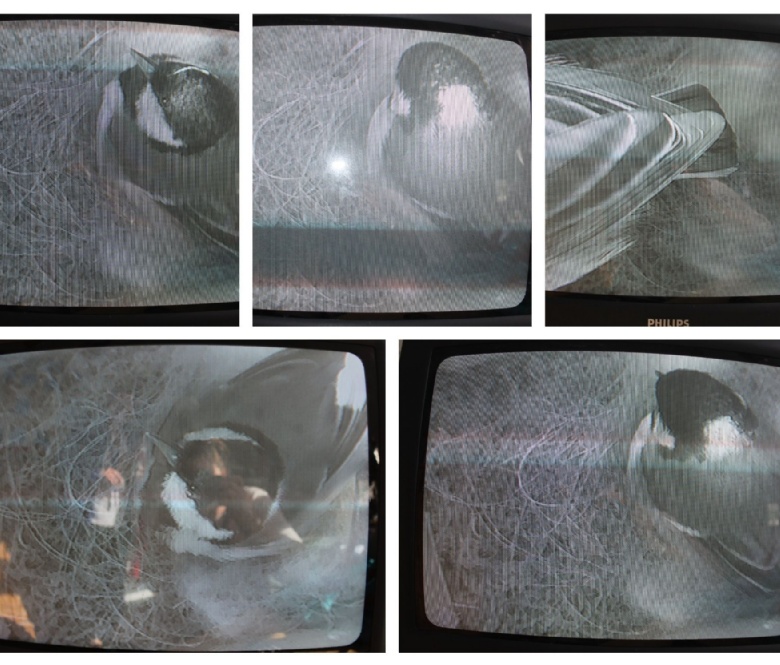 We came in to a little surprise today.
A bird has decided to make a nest in our bird box, and luckily its the one with the camera in!
We are unsure as to the type of bird but we think a coal tit or great tit.
The quality isn't great and there is no colour as our television is very old, but we hope you can see enough to enjoy.
The bird was very busy this morning, adding materials to her nest.We will keep you posted on developments.