Science Week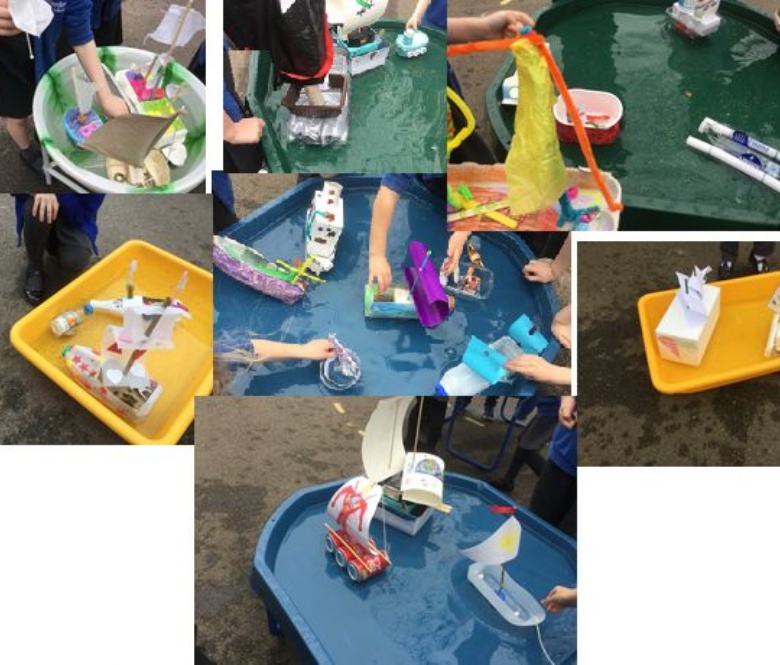 It has been Science Week at Tenterden Infant School. The theme this year was'Journeys'. The children have explored the science behind floating/sinking and boats. The children's learning at home task was to design and build a small boat. Talking about materials used, looking at waterproof and non-waterproof materials.
We closed our week with a 'sailing day' to celebrate our achievements.
Mrs McIntosh was really impressed with the 120 boats that arrived in school! They were all absolutely amazing and the children were very proud of them. They enjoyed sharing their boat designs in the hall. They asked each other questions and had detailed conversations about the boats they had made. Our sailing session was great fun as the children tried out their boats in lots of water trays in the playground. During the week the children have explored floating and sinking and have learnt about Archimedes principle.