Year Six are evacuated.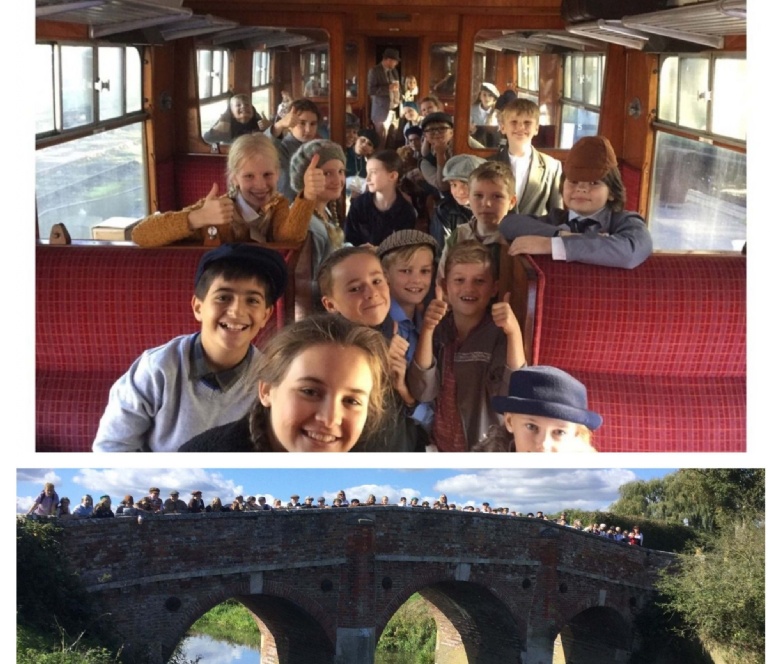 What a great day we have had - learning how to deal with an air raid, preparing our sandwiches, being evacuated by steam train to the countryside, experiencing evacuee selection by characters from the local community before returning six years later to a platform of smiling parents!

We hope that the children have enjoyed today and feel they understand what happened to many children during WW2.