Red Nose Day Fun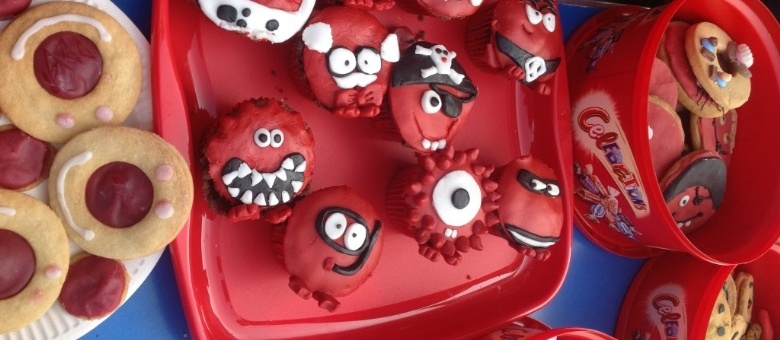 A full day of events raising money for Comic Relief - Total raised so far.... a staggering £1,500!
The day kicked off with The Big Breakfast organised by Mrs Jerrom and Mrs Young; the children arrived at 8am and eagerly queued with anticipation at the promise of sausage and bacon rolls, toast and fruit juice.
During assembly members of staff took part in the Great British Decorate-A-Cakeathon challenge. Our very own Mary Berry (alias Mrs Guthrie) had the pleasure of judging the staff displaying their skills, and in some cases reading a magazine when producing "a simplistic work of art"! Luckily Mary didn't have to taste the cakes!
The children enjoyed activities throughout the day including face painting, hair spraying, football shoot out, netball and basketball shooting, a sponsored run and spelling challenge, a break time cake sale and Mr Crouch's infamous Red Nose Day Cocktails. The children entered a Bake Off competition earlier in the week and the four finalists baked on the day and we held a 'Paint Your Face Funny for Money' drawing competition. The afternoon was a celebration of flair and performing arts in our Comic Relief Talent Show.
The children and staff had a fun and fantastic day and raised alot of money. Many thanks for your support this year.
More photos can be found in the Gallery