Children's University Celebration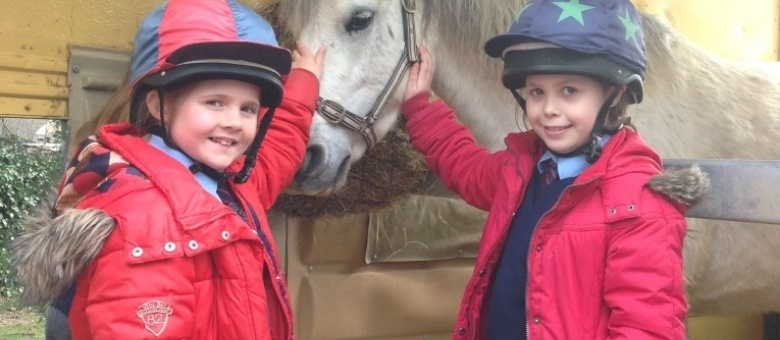 Children's University 2015 is a great success! Isabelle and Anya enjoyed meeting Dolores, a Connemara pony.
Over the last five weeks all 390 pupils from both the Infant and Junior Schools had a taste of University life. They had a choice of 16 courses which took place every Monday afternoon. The courses included a varied choice of Pet Care, Cookery from Around the World, Frozen, Lego Challenge, Woodwork, T-Shirt Design, Cross stitch, Science Investigation, Outdoor Adventure, Trains, Moschi Monsters, Thinking Skills and many more.
Special thanks go to Mrs McIntosh and Mrs Ellender; organising the University is a huge feat and gives all the children such wonderful experiences.
Please look in the Gallery for photos of the various courses. If the course your child attended was held at the Infant School please take a look at their Gallery by following the Infant School link at the top of the site (to be uploaded soon).