Ashford Schools Netball Tournament Winners!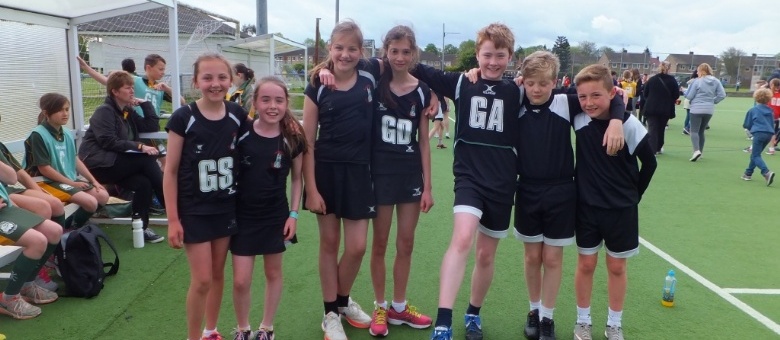 Our A team won every match they played and went through to win the Medium Schools Tournament title.
Match overview written by Holly-Ann and Anna
On Saturday 16th May, our schools netball teams took part in a netball tournement. There were alot of other schools there. We took part in the medium school matches. After a few hitches at the beginning with a team not turning up, the tournament started.
We entered an A, B and C team. The C team, all year 4 pupils, came 9th; the B team year 4 and 5 pupils, came 7th; and our A team, all year 6 pupils, won every match they played and came 1st.
We all played really well and tried our hardest. Well done everyone!
More photos can be seen in the Gallery.