Doodleman Inspires the Children of Tenterden Junior School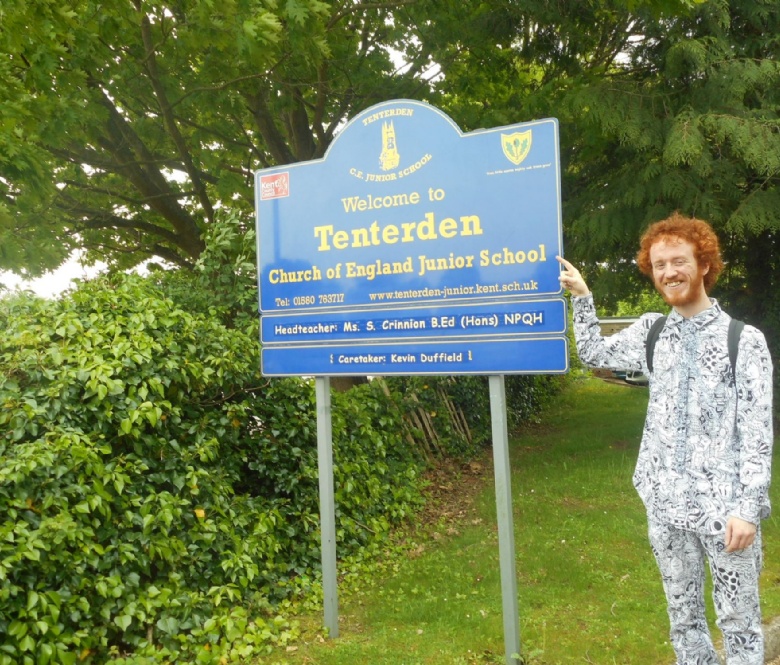 Talented local artist Sam Cox, aka Doodleman gave an inspiring presentation to the children at Tenterden Junior School today (Friday 27 May). The staff and children enjoyed listening to Sam talk about his love of doodling from a young age, how he has progressed his artwork to his character The Doodleman and were shown photos and video clips of his artwork. After the presentation the children were all given an individual, hand drawn cartoon character by Sam himself, who is an ex-pupil.
Sam works for high profile clients such as Adidas, Sony and Converse.
Sam Crinnion, Executive Headteacher said "We all had an amazing assembly seeing and hearing about Sam Cox's work. The children were so lucky to each be given a piece of artwork to keep. We are also delighted that Sam is going to be working in our school during the summer holidays painting a mural in our corridors."