Family Activities
Summer 2018 Activities at Tenterden Leisure Centre
Go to www.tenterden leisure.com to find out more about the Summer Holiday Activities running from Monday, 31st July to Saturday, 1st September. Costs start at £3.50 per person and activities include Mr Muddles Puppet and Magic Show; Nerf Battle; Family Badminton and Family Roller Discos.
Please go to Little Explorers Tab to find out what they have on offer this summer holidays.
Summer Reading Challenge
Are you ready for the Summer Reading Challenge?
Kent Libraries will be delivering the Summer Reading Challenge again this year where children read 6 books over the summer holidays to win a certificate and medal. This year's theme will be Mischief Makers. Take a trip to Beanotown to discover lots of pranks!
Pop along to the Gateway to accept the Challenge.
Wheels of Time
Do you and your child/children enjoy history?
Join Roamin' Rex, our time travelling character, and have fun exploring Kent's museums and heritage sites (25 sites across Kent including Tenterden and Ashford).
More details can be found at http://wheelsoftime.uk.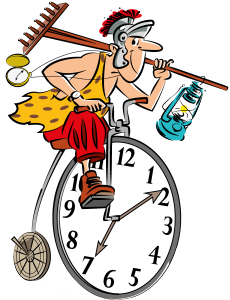 Chill with Dad
Meet the 1st Tuesday of every month 7 – 9 pm: dads/male carers to meet together without their children. This is an opportunity to socialise, share experiences/information and take part in informal sessions e.g. first aid for babies and children, speech and language and men's health. This takes place at various locations in the community.
The 4th Saturday of every month alternating between morning and afternoon sessions: dads/male carers and their children meet together for organised activities e.g. baking, walks in the woods, drumming. This takes place at various locations in the community.
Please contact Homestart Ashford for more information:
http://home-start-ashford.co.uk/chill-with-dad