Family Activities
Christmas Crafts

We are very pleased to be running Christmas Crafts with Kent Adult Education again this year.

This relaxed, enjoyable and free course is designed for parents/carers and their children.

Have fun creating festive cards and decorations for the family

On: Monday, 17th December 2018
Time: 3pm to 5pm
Venue: Infant School Hall

Places are limited and will be allocated on a first come, first serve basis. To book a place please contact the school office.
Wheels of Time
Do you and your child/children enjoy history?
Join Roamin' Rex, our time travelling character, and have fun exploring Kent's museums and heritage sites (25 sites across Kent including Tenterden and Ashford).
More details can be found at http://wheelsoftime.uk.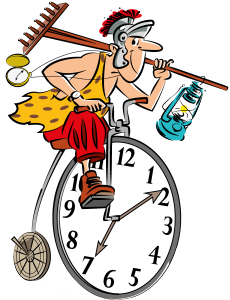 Chill with Dad
Meet the 1st Tuesday of every month 7 – 9 pm: dads/male carers to meet together without their children. This is an opportunity to socialise, share experiences/information and take part in informal sessions e.g. first aid for babies and children, speech and language and men's health. This takes place at various locations in the community.
The 4th Saturday of every month alternating between morning and afternoon sessions: dads/male carers and their children meet together for organised activities e.g. baking, walks in the woods, drumming. This takes place at various locations in the community.
Please contact Homestart Ashford for more information:
http://home-start-ashford.co.uk/chill-with-dad