Governors
As Chair of the Local Governing Body to the Tenterden Primary Federation which consists of Tenterden Infants and Tenterden Junior School, it is my great pleasure to provide an introduction to the Governors' page of the TPF website.
It is an absolute privilege to be one of the enthusiastic and motivated Governors who form the Local Governing Body (LGB), together with very skilled teachers and support staff, all of whom give the children a phenomenal experience within the caring and loving environment that we call school.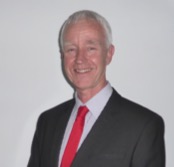 David Harding
Chair of Governors
We are blessed with many teachers who have been recognised as outstanding in their teaching skills. I have deliberately avoided naming members of the team because they all share the same ethos of the school, which is explained elsewhere on the website.
It's such a pleasure to walk around the school to see and hear the children, yes hear, because this is not a silent school, but a happy and on occasions a noisy one. Working as a volunteer in the school I am aware of the wide spectrum of skills that the children have and the ability of the staff to help and encourage them to grow.
Part of our role as Governors is not only to support the school, but to ensure its continued growth and the necessary compliance with the demands of Government and the Tenterden Schools Trust.
Our school is already a good school as defined by the last Ofsted reports and with the help of the staff, parents and Governors we strive to be recognised as outstanding.
I recently had the pleasure of spending time with the senior leadership team to help me further understand the amazing changes occurring in education within our TPF. The comprehensive introduction of "I learning" along side the associated passport system fully engages the children at their level, allowing them to grow and prosper at their own speed. At the same time this challenges them to grow and to achieve their very best. It is an impressive system which the teaching staff have embraced with much enthusiasm, as it allows them to create personal learning plans for each child. It sounds like a lot of work for them, and it is, but they relish the opportunity to create a bespoke learning environment.
My fellow governors and I believe it's an honour to be able to help and support the school and look forward to observing the continued growth and achievements of the children and staff.