i-Learning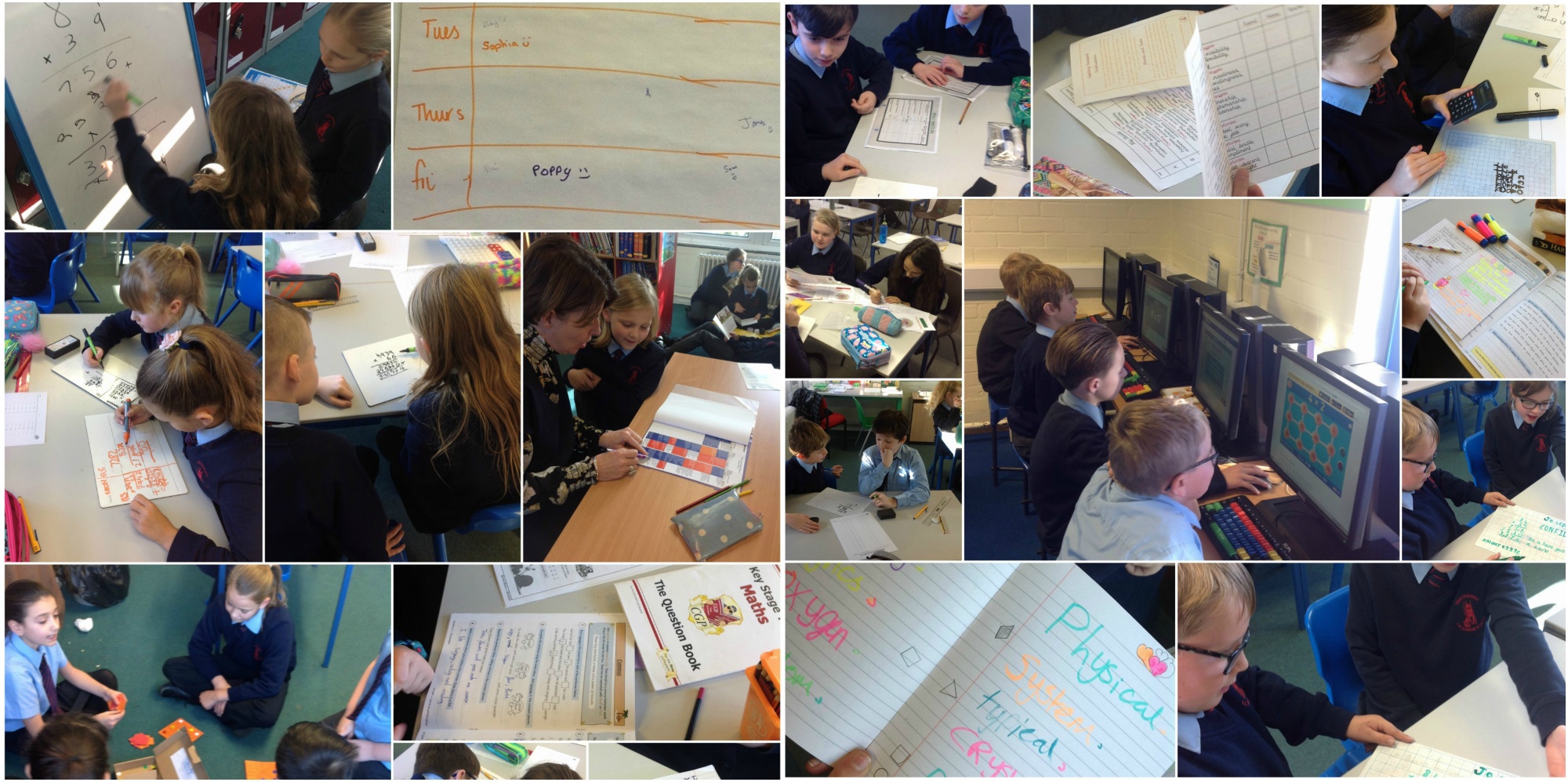 i-Learning
Giving each child the power to make the right choices to further their learning, both independently and collaboratively.
What does i-Learning look like?
From 12-12.30 every day, Years 3-6 can be seen immersed in their learning, helping each other to understand what they have to learn, finding new strategies as to how to learn it and seeing why they should learn it.
On a Monday morning, in their base groups (classes) the children fill in their timetables for the week from 12-12.30 to include the following activities:
Mentoring (timetabled with an adult talking about learning attitude and progress towards targets)
Workshops in Maths and English based on targets (the children have the choice of the number of times to attend and when)
Reading groups (timetabled)
Independent learning towards achieving targets (the children have the choice of when to timetable this. Resources to use include Maths and English workbooks, spelling and maths passports and paired or small group learning)
Once a month, access to the computer suite with an adult to work towards targets.
Why i-Learning?
We have built a strong relationship with both the I-College at Homewood and Swedish Kunskapsskolan schools through our work with Whole Education. Through our research, we have arrived at a better understanding of how to realise the potential of our children.
We believe that giving your child the ability to make choices not only enables them to take responsibility for their learning, and build resilience, but is also an invaluable life skill.
Children are visibly engaged in their learning, can talk confidently about what they are learning, how they are learning and why they are learning. They feel empowered.
Quotes from children
"We can make our own choices. Our teacher doesn't choose for us." Myla Year 3
"I don't feel bored, because I'm choosing what I need to get better at." Mia Year 3
"I like being able to choose maths or English. I choose Maths one day, English the next." James Year 4
"I like having my own workbook. I like being able to mark it myself because I can see where I've gone wrong." Louis Year 4
"I like my mentoring sessions. I can talk about things I'm not sure about and we talk about it together." Felicity Year 5
"I like knowing my targets. I was a bit scared when I had to prepare my evidence to prove to my mentor that I had achieved my target. I was happy and pleased that I had achieved my target." Mia Year 5
"I can make choices. If I get stuck in the lesson, I choose to do that in i-Learning so I get a better idea of it." George Year 6
"If I'm stuck, I'll go to the workshop to help me understand better." Sophie Year 6